"ELITE WEAPONS ARMORY", A DIVISION OF HI-DESERTDOG LLC. MANUFACTURER OF ELITE WEAPONRY AND PARTS. M249, MK46, MK46 ASSAULTER, MK48, MK48L® MK48L-DG® & MK48L ASSAULTER. AR300WSM SNIPER RIFLE
 SMITH & WESSON LE-MIL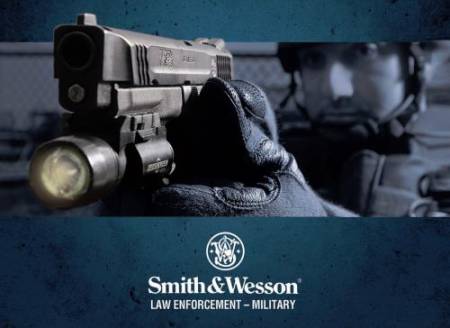 REMINGTON LE PRODUCTS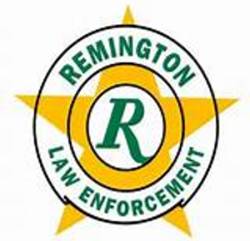 FNH LE-MIL DISTRIBUTOR

HDD is a independent distributor with a NO CHINA SOURCING Pledge
HDD IS DOING MILITARY CONTRACTS SO CIVILIAN ORDERS ARE TAKING LONGER TO SHIP ETC.
MILITARY UNITS/AGENTS, CLICK HERE FOR M249, MK46, MK46 ASSAULTER, MK48, MK48L®,MK48L-DG® MACHINE GUNS AND ALL SPARE PARTS FOR SALE AND EXPORT.   HDD CAGE CODE 8BZD1
HDD AUTHORIZED DEALERS, USA CLICK HERE
CONTACT US FOR INTERNATIONAL AGENTS/DEALERS sales@hi-desertdog.com
THE HDD MK46S AND MK48S SEMI AUTO CLOSED BOLT BELT FED RIFLES LOOK VERY CLOSE TO ORIGINAL MACHINE GUNS, NO UGLY HK LOWERS HERE. SEE OUR RANGE OF RETAIL SEMI BELT FEDS, CLICK HERE.
REAL FEEDBACK FROM REAL TRANSACTIONS ON GUNBROKER.COM, CLICK HERE. 
ITEMS WE HAVE AVAILABLE NOW ON GUNBROKER.COM,  CLICK HERE.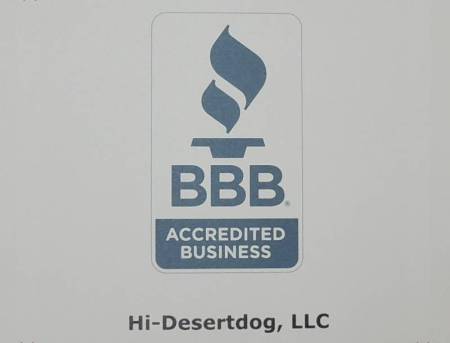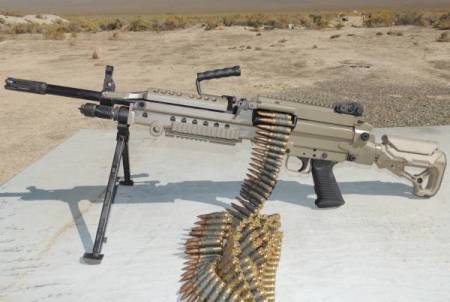 MK48 7.62X51 NATO MACHINE GUNS. LAW LETTER OR NO LAW LETTER BUILDS.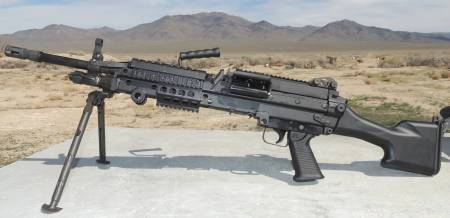 MK48, BLACK STD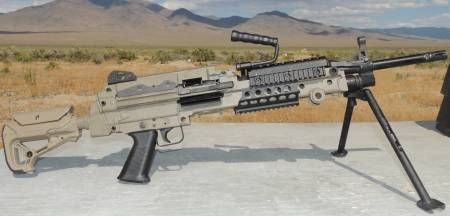 MK48, FDE PARA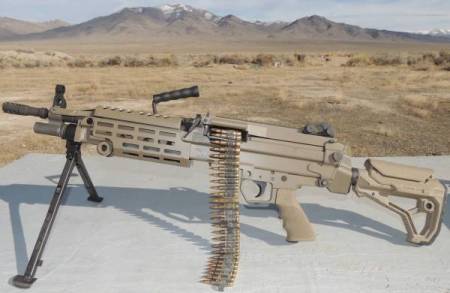 MK46, FDE PARA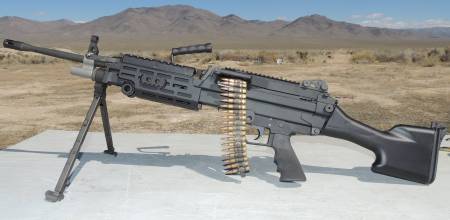 MK46, BLACK STD
 THESE ARE THE MOST RELIABLE MULTI CALIBER CAPABLE MACHINE GUNS MADE, CAN BE CONVERTED TO 7.62X51 IN MINUTES. LAW LETTER OR NO LAW LETTER BUILDS. 
NEW HDD MK48L® 7.62 NATO MACHINE GUN, "L" STANDS FOR LONGER. NEW HDD DESIGNED AND MANUFACTURED BY US "IN HOUSE" THE MK48L® WITH LONGER ACTION TRAVEL CURES THE STANDARD MK48 RELIABILITY PROBLEMS AND SHORT COMPONENT LIFE. THE MK48L® HAS A SLIGHTLY LONGER RECEIVER AND MUCH LONGER ACTION LIFE WITH LESS FELT RECOIL.  EVEN DIRTY AND IN EXTENDED FIREFIGHTS THE HDD MK48L® KEEPS ON FIRING. WE WILL DO THESE IN SINGLE OR BULK, LAW LETTER REQUIRED. SPARE PARTS ARE 90% COMPATABLE WITH THE STANDARD MK48.  CLICK HERE FOR MK48L® INFO.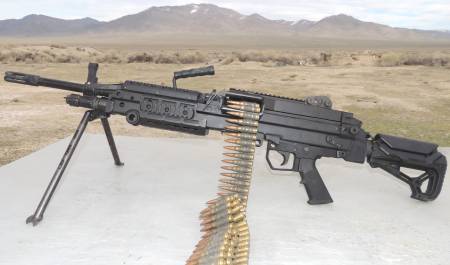 MK48L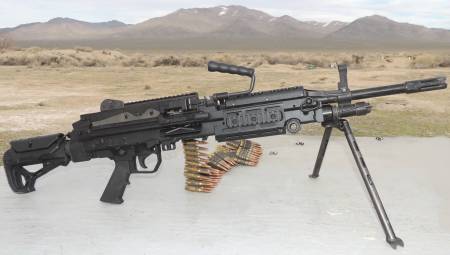 MK48L
MK48L® , ADJUSTABLE STOCK, TITANIUM BIPOD, M16 PISTOL GRIP LOWER AND 16.5" BARREL WITH FRONT NIGHT SIGHT.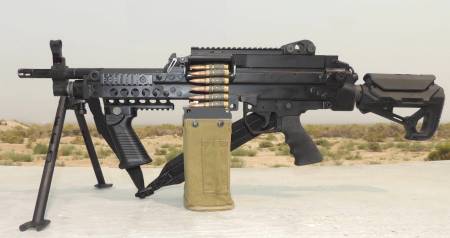 HDD MK48L ASSAULTER, 7.62X51 NATO MACHINE GUN, NEWLY DEVELOPED SPECIAL-OPS SHORT LIGHTWEIGHT MACHINE GUN. BARREL LENGTH OF 10.9", 13" OR 14.5". CLICK HERE.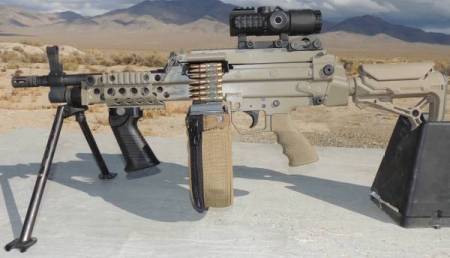 HDD MK46 ASSAULTER, 5.56X45 NATO. NEW LIGHTWEIGHT SPEC-OPS SHORT 31" OAL MACHINE GUN. BARREL LENGTH OF 10.5", 12" OR 13.5". CLICK HERE.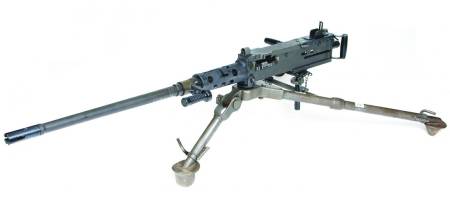 M2A1 QCB .50BMG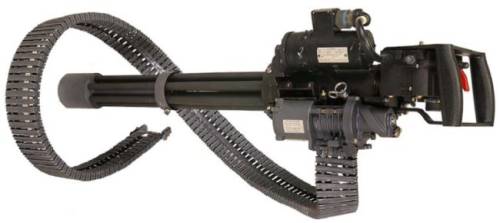 M134 MINIGUNS AND PARTS, QUALIFIED BUYERS ONLY, MILITARY AGENTS, sales@hi-desertdog.com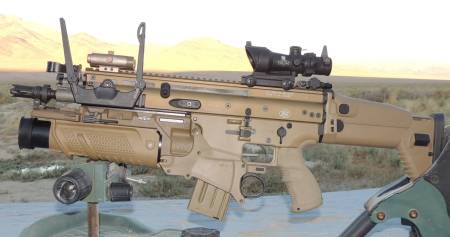 FN40GL-L GRENADE LAUNCHER / MK16 SELECT FIRE MACHINE GUN WITH ACOG ON HDD RANGE FOR LE DEMO, IN STOCK
 
  

FN P90 SUBMACHINE GUN,  TRIJICON, SUREFIRE FLASHLIGHT, LASER SIGHT, IN STOCK & AVAILABLE FOR LE DEMO
SCAR MK17 WITH HDD SOAR-10 SELECT FIRE LOWER, 10.5" BARREL WITH

QD SILENCER AND FN40GL-H GRENADE LAUNCHER, ON HDD RANGE, IN STOCK & AVAILABLE FOR LE DEMO.

"BACK IN STOCK" NOTIFICATION AT THE BOTTOM OF LISTINGS NOW ACTIVATED.
Latest Products
Your Shopping Basket
Your basket is empty.
Total:$0.00