HDD DEVELOPMENT OF THE FN SCAR PLATFORM
UNDER CONSTRUCTION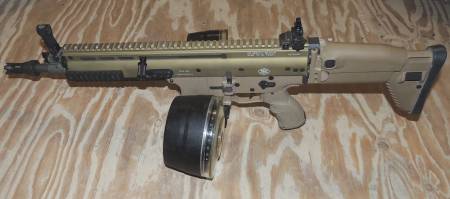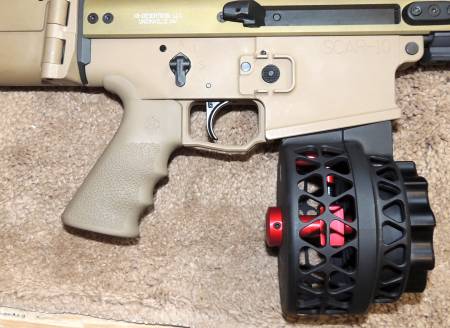 SCAR 16S, 7.62X39 RUSSIAN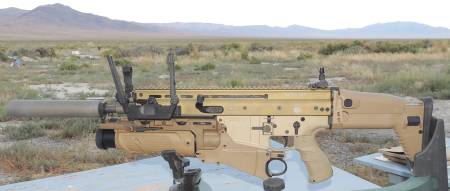 HDD SCAR-10 SELECT FIRE WITH FN40GL GRENADE LAUNCHER AND SILENCER
BARRELS AND CONVERSION KITS
HDD HAS DEVELOPED REPLACEMENT BARRELS FOR THE SCAR IN STANDARD 5.56 AND 7.62 NATO CALIBERS BUT ALSO IN MANY OTHER POPULAR CALIBERS. HDD WAS THE FIRST TO BUILD NON STANDARD BARRELS FOR THE SCAR SUCH AS THE 300 AAC BLACKOUT, 6.8SPC II, 9MM LUGER, 260 REMINGTON, 338 FEDERAL, 6.5 CREEDMORE, 243 WINCHESTER AND 7.62X39 RUSSIAN ETC. NEW CALIBER NOW IN DEVELOPMENT IS THE ALL TIME FAVORITE, THE 22LR.
20" SASR SCAR 17 BARREL, WITH SIGHTLESS 3 POSITION GAS BLOCK, MADE FROM A MATCH GRADE SHILEN ® BLANK.
16" SCAR 300 BLACKOUT BARREL WITH 3 POSITION HI-TORQUE GAS BLOCK. THIS HDD DESIGNED GAS BLOCK ENABLES RELIABLE CYCLING WITH THE LOW PRESSURE 300 BLK CARTRIDGE, NORMAL AND SUBSONIC AMMO BOTH CYCLE PERFECTLY.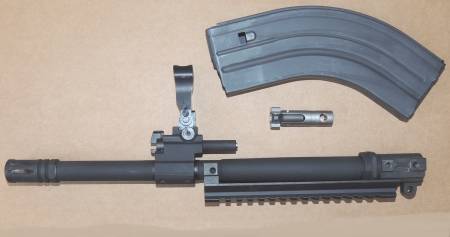 FLUTED SCAR 556 BARREL 762X39 CONVERSION KIT
HDD DEVELOPED SCAR-10 AND SCAR-H556 ALUMINUM LOWER RECEIVERS FOR THE SCAR 17S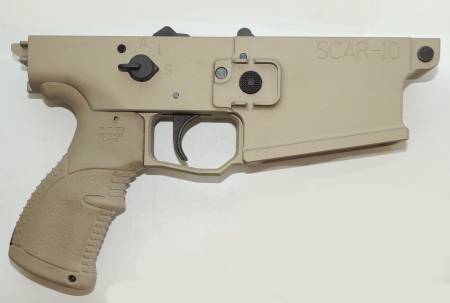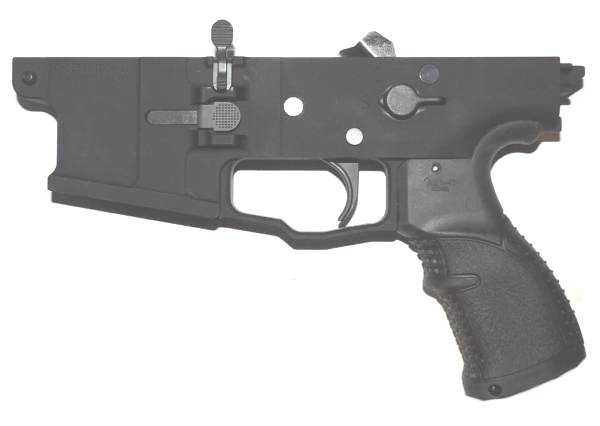 SCAR-10, SCAR 17S P-MAG TYPE LOWER. SCAR-H556, SCAR 17S 556 CONV. LOWER.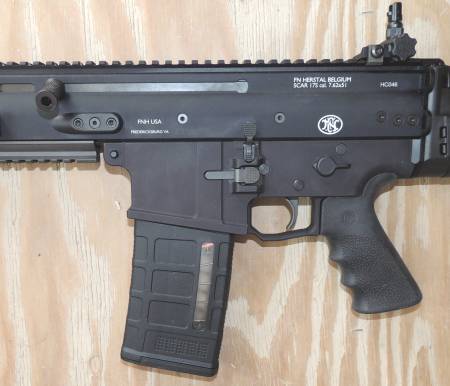 SCAR-10 LOWER ON A 17S SCAR-H556 LOWER ON A 17S