HDD IS CURRENTLY DEVELOPING NEW AND IMPROVED VERSIONS OF THE M249, MK46, MK48, MK3 MINIMI ®   MACHINE GUNS. COMPLETE GUNS, PARTS AND ACCESSORIES WILL BE AVAILABLE FOR LOCAL PURCHASE AND ALSO IN LARGE VOLUME FOR MILITARY ORDERS. M249S WILL ALSO BENEFIT FROM MOST OF THE PARTS WE ARE PRODUCING. HDD MADE RECEIVERS AND GUNS ARE MARKED HDD LMG-556, HDD LMG-762 ETC.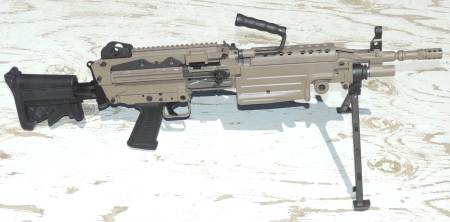 M249 PARA, FDE, ADJUSTABLE STOCK. HDD POST SAMPLE MACHINE GUN, LAW LETTER REQUIRED FOR PURCHASE. CONTACT US FOR BUILDING YOUR OWN M249 POST SAMPLE MACHINE GUN FOR PARTS, M249S CONVERSION KITS OR M249 PARTS KIT WITH RECEIVER READY FOR YOU TO FORM 2.
HDD M249S FULL AUTO CONVERSION KIT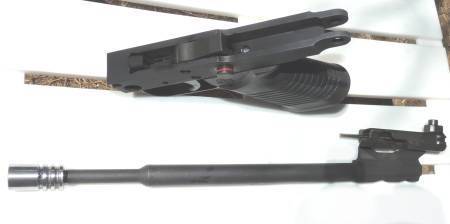 NEW HDD DESIGN FULL AUTO CONVERSION KIT TO MAKE A M249S INTO A M249 MACHINE GUN WITH NO MODIFICATIONS TO THE M249S. 10 MINUTE INSTALL. KIT IS FOR FFL/SOT MANUFACTURERS TO BUILD A POST SAMPLE MACHINE GUN, ALL NFA LAWS APPLY.
HDD M249 LOWER RECEIVER/TRIGGER FRAME
NEW HHD DESIGN M249 LOWER/TRIGGER FRAME THAT TAKES AR15 TYPE PISTOL GRIPS. MADE FROM 7075 T6 ALUMINUM, TYPE III HARDCOAT ANODIZED MATTE BLACK. TAKES THE STANDARD M249 INTERNAL COMPONENTS AND TRIGGER GUARD, WILL DROP RIGHT INTO EXISTING M249 WEAPONRY. AVAILABLE IN M249 FULL AUTO AND M249S SEMI AUTO. THESE CAN BE ORDERED WITH ALL COMPONENTS INSTALLED COMPLETE.
HDD M249 & MK48 TYPE BARRELS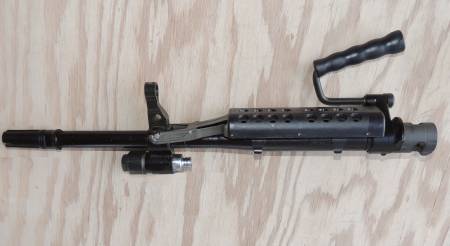 HDD M249 300 AAC BLACKOUT PARA & HDD LMG-7.62 BARRELS, HARD MELONITE LINED AND FULL AUTO RATED.
BOTH COME WITH 5/8X24 MUZZLE THREADS FOR THE WIDEST RANGE OF MUZZLE DEVICES.
HDD MULTI CALIBER LMG-556 & LMG-762 RECEIVERS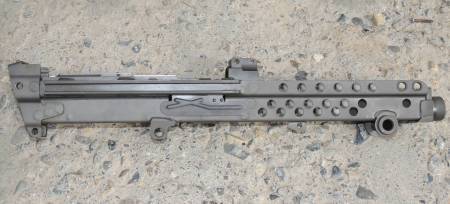 HDD LMG-556 & LMG-762 TYPE RECEIVERS, BARE & COMPLETE. NOTE M-LOK SLOTS OR EXTRA LIGHTENING/COOLING VENT HOLES AND LARGER EJECTION PORT FOR MULTI CALIBER USE.