FNH, S&W, HDD LAW ENFORCEMENT-MILITARY WEAPONRY. CIVILIAN COMMERCIAL SALES. M249, MK46, MK48, LMG-556/762 WEAPONS MANUFACTURING.
SHIPPING IS BACKED UP RIGHT NOW WITH ALL THE CURRENT ORDERS, SORRY FOR ANY DELAY.
GUNBROKER LISTINGS, CLICK HERE.
HDD DEVELOPMENT OF FN WEAPONRY,    SCAR PLATFORM CLICK HERE,     P90/PS90 PLATFORM CLICK HERE,    M249, MK46, MK48 PLATFORMS CLICK HERE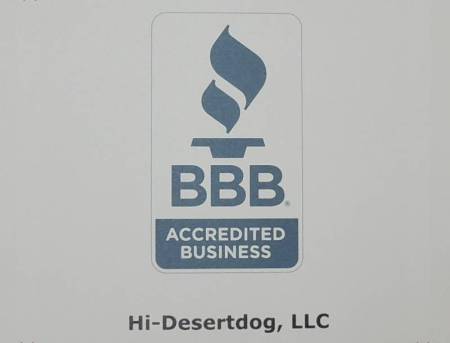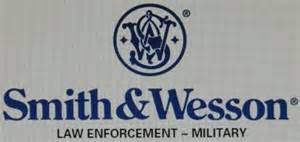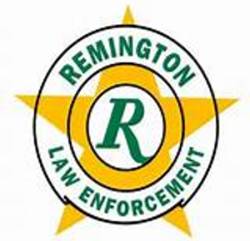 TO BE NOTIFIED OF ITEM COMING BACK INTO STOCK GO TO BOTTOM OF LISTING AND FILL IN THE"SUBSCRIBE TO BACK IN STOCK".
PAYMENT OPTIONS IN CHECKOUT.
1. CREDIT CARDS.  2.  BANK TRANSFERS  AND CHECKS CAN BE SELECTED. 3.  PAYPAL CAN BE SELECTED BUT ONLY ON PAYPAL APPROVED ITEMS, NO GUNS OR HIGH CAPACITY MAGS ETC.  GRIPS, STOCKS AND TOOL KITS ETC ARE OK. 
HDD offers LE agencies a firearm buy back program, as well as a trade-out program, to help accommodate agencies in procuring the most updated firearms available for service. We offer very competitive pricing for confiscated and surplus firearms. Trade-in values are given as direct payouts or as an HDD credit. We can provide your department with the latest combat weaponry and custom builds available. From compact pistols to select fire carbines with grenade launchers to belt fed machine guns, we can supply your needs and most of these are in stock for LE Demo. Try before you buy.
----------------------------------------------------------------------------------------------------------------------------------
HDD IS THE HOME OF THE FOLLOWING QUALITY SCAR ENHANCEMENTS
SOAR, SPEC OPS ALUMINUM RECEIVERS, 5.56 CONV. & 7.62 P-MAG TYPE,  SCAR 17s. PREVIOUSLY KNOWN AS THE SCAR-10 LOWERS.
SOACH, SPEC OPS ANGLED CHARGING HANDLE, FOR THE SCAR PLATFORM. SINGLE OR DUO HANDLES.
SASR, SEMI AUTO SNIPER RIFLE, CUSTOM HEAVY BARREL TACTICAL SNIPER RIFLES WITH ADJUSTABLE SNIPER STOCKS, HDD HEAVY 20" BARREL MADE FROM A HIGH QUALITY SHILEN® BLANK. 3 POSITION SIGHTLESS GAS BLOCK & MIDWEST SSR EXTENSION RAIL.
SRMC, SINGLE RECEIVER MULTI CALIBER, COMBO CARBINES. SCAR 17S WITH 762 & 556 CALIBERS IN ONE GUN. YOU CAN ALSO HAVE 300BLK & 762, 6.8SPCII & 762, 762X39 & 762 ETC.
HDD PICATINNY RAIL FOR REPLACING THE SCAR FRONT SIGHT.
HDD CONVERSION KITS TO CONVERT THE SCAR 16S AND SCAR 17S TO OTHER CALIBERS SUCH AS, 300BLK, 7.62X39, 6.8SPCII, 6.5 GRENDEL, 6.5 CREEDMORE, 338 FEDERAL, 260REM, 243W.  SOON THE 9MM LUGER SUBGUN AND 22LR CONVERSIONS WILL BE AVAILABLE.
HDD 37MM, (HDD37GL), LAUNCHER FOR THE SCAR PLATFORM.
  FN40GL-L GRENADE LAUNCHER / MK16 SELECT FIRE MACHINE GUN WITH ACOG ON HDD RANGE FOR LE DEMO, IN STOC
FN M249 MACHINE GUN ON HDD RANGE, IN STOCK & AVAILABLE FOR LE DEMO

SCAR 17S HDD SRMC COMBO, 762 & 556 CARBINE, SEMI AUTO ONLY OR SELECT FIRE KITS AVAILABLE .

  HDD PDW, 6.75" BBL, SELECT FIRE MG OR SEMI AUTO SBR.
M249 MG PARTS KIT FOR O7-SOT TO BUILD A POSTIE.
   FN P90 SUBMACHINE GUN,  TRIJICON, SUREFIRE FLASHLIGHT, LASER SIGHT, IN STOCK & AVAILABLE FOR LE DEMO
SCAR 17 WITH HDD SOAR-10 SELECT FIRE LOWER, 10.5" BARREL WITH

QD SILENCER AND FN40GL-H GRENADE LAUNCHER, ON HDD RANGE, IN STOCK & AVAILABLE FOR LE DEMO

FN M249-PARA MACHINE, IN STOCK & AVAILABLE FOR LE DEMO
HK G36 K MACHINE GUN, AVAILABLE FOR LE DEMO, IN STOCK.
 HDD M60 MACHINE GUN,  IN STOCK AND AVAILABLE FOR LE DEMO.
  MP5A3 SBR, SEMI AUTO 9MM, CIVILIAN LEGAL.
HDD SCAR 16 PISTOL.
  FN BALLISTA 338 LAPUA ON HDD RANGE FOR TESTING AT 1000 METERS.
  HDD 300BLK 11.5" BARREL IN A SCAR MK16 AUTO, AVAILABLE TO CIVILIAN, LAW ENFORCEMENT AND MILITARY